Get smooth, sexy, dimple free skin!
3 treatment package
$2000 small area
$3000 for large area
QWO Cellulite Treatment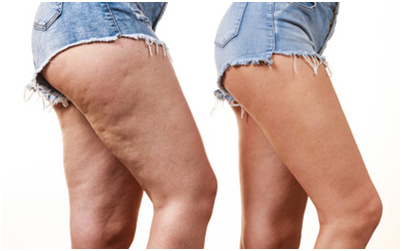 The first ever cellulite injection has just received FDA approval! Joelbeauty is beyond thrilled to be able to give it our patients now. It's been in development for 3 years and has amazing results.
Who needs a cellulite remedy that lasts forever? QWO is a long-term treatment for cellulite that is extremely extreme or moderately severe.
Cellulite affects over 90% of women, and the most common cause is the hardening of the fibrous septae (which provide structural support to our skin). They are responsible for the skin's dimpling or cottage cheese look.
What is the role of QWO (collagenasecollagenase clostridium histolyticum-aaes)?
It eliminates the fibrous septae that cause dimpling of the skin!
The exact mechanism of action is unclear, but it includes proteinases, which break down old collagen particles and aid in the formation of new ones where cellulite dimples exist. This process leads to a smoother skin surface and the potential removal of dimples.
Book your appointments online 24/7. Send us text messages with questions 24/7. We'd love to hear from you whenever it's convenient for you.
Our providers have performed thousands of treatments and are Board Certified Plastic Surgeons or Board Certified Nurse Practitioners.
In a world where corporate greed is what rules many companies, we lead with kindness toward our clients, toward our employees, and toward each other.
Our consultations are 100% free.